Rock Against Racism
Chalk, Brighton.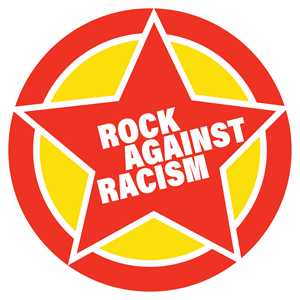 This event is for 14 and over - No refunds will be issued for under 14s.
More information about Rock Against Racism tickets
With politics in Europe leaning to the far right and with Racism ever more prevalent on the streets of Britain we at Global Beats want to celebrate the times when Rock Against Racism (RAR), a political and cultural movement that emerged in 1976 as reaction to a rise in racist attacks on the streets of the UK and increasing support for the neo-Nazi National Front at the ballot box stood up and helped bring together black and white fans in their common love of music, in order to discourage young people from embracing racism.
Between 1976 and 1982 RAR activists organised national Carnivals and tours, as well as local gigs and clubs throughout the country. The musicians came from all pop music genres, something reflected in one of RAR's slogans: "Reggae, Soul, Ska, Rock'N'Roll, Jazz, Funk, and Punk".
We have brought together some iconic acts to celebrate what RAR achieved.
Misty in Roots formed in Southall, London in the mid-1970s. Their first album was 1979's Live at the Counter Eurovision, a record that was championed by BBC Radi 1 DJ John Peel, helping to bring roots reggae to a white audience. At this early stage, the band was a collective with five lead singers and various musicians, though by the time of the second album proper the band had slimmed down to just three members. Along with Steel Pulse, Aswad, Matumbi, and Black Slate, Misty in Roots were one of the most popular British reggae bands of the late 1970s.
Following their debut, Misty In Roots released four studio albums through the 1980s. The band had two BBC Radio 1 "In Concert" appearances in 1983 and 1985. They were invited to play in Zimbabwe in 1982 in recognition of their support for the independence movement and were the first reggae band to tour South Africa, Poland, and Russia. After a break from recording in the next decade, the band returned with a new mini-album Roots Controller in 2002 and continue to play concerts across the world.
The Members were always the thinking punk's band of choice; angry but intelligent, a suss reggae sensibility and songs that, - Neil Spencer, The Observer & Uncut.
The Members are an essential band that emerged from the musical revolution of the late-1970s, but while they are rightly regarded as punk they have always been beyond labels, their lyrics merging stories of everyday life with a dynamic, maverick style.